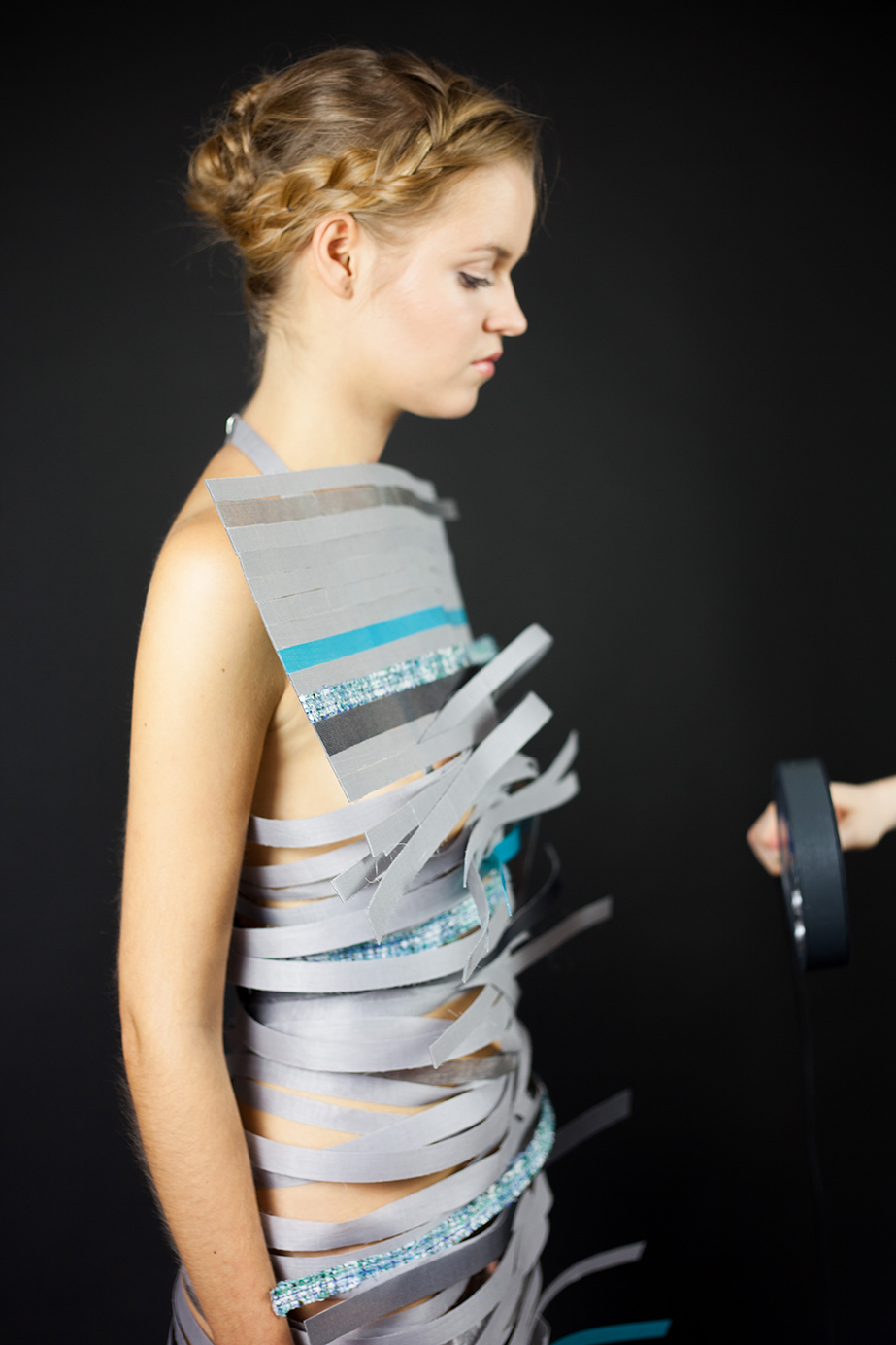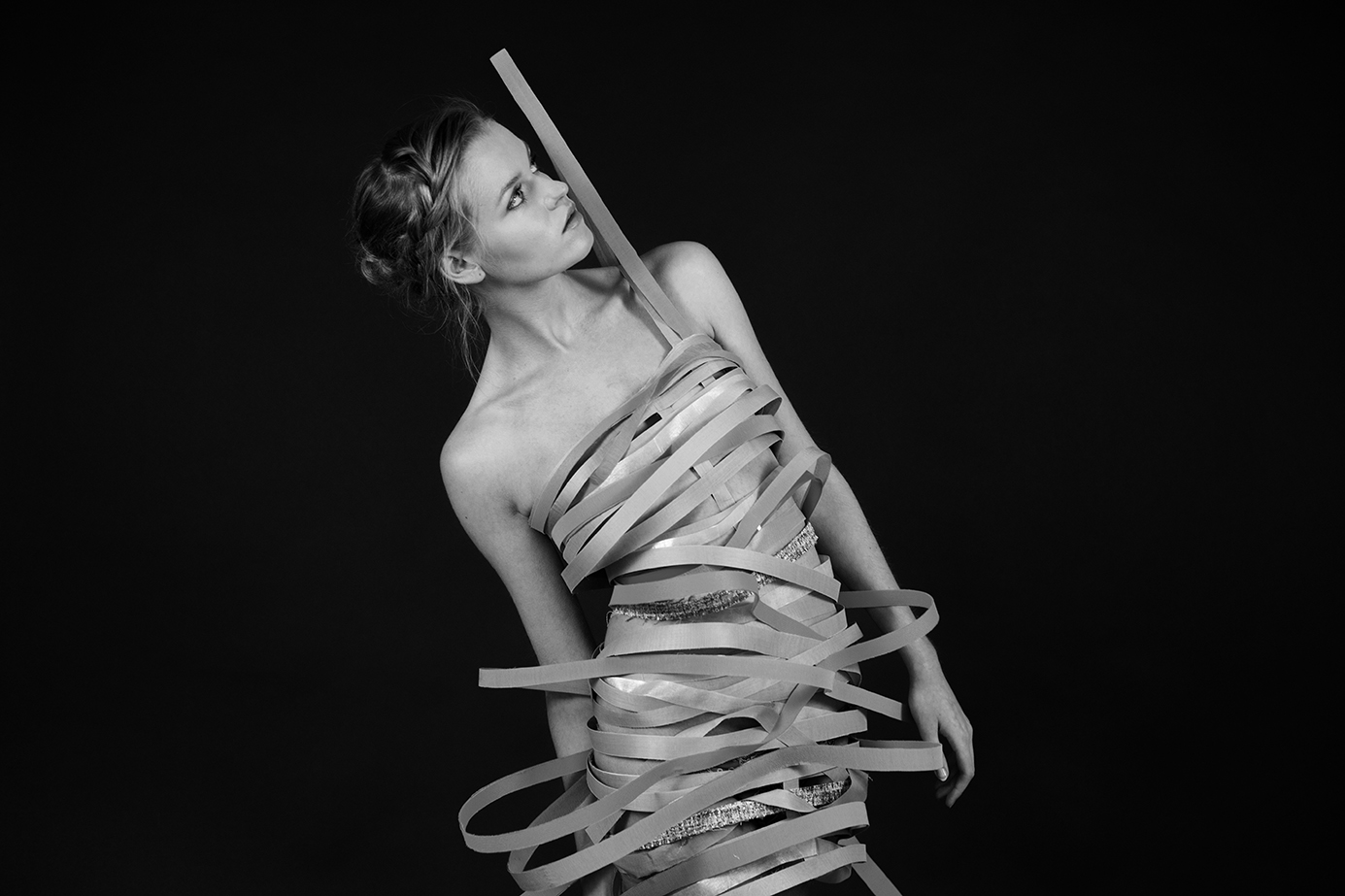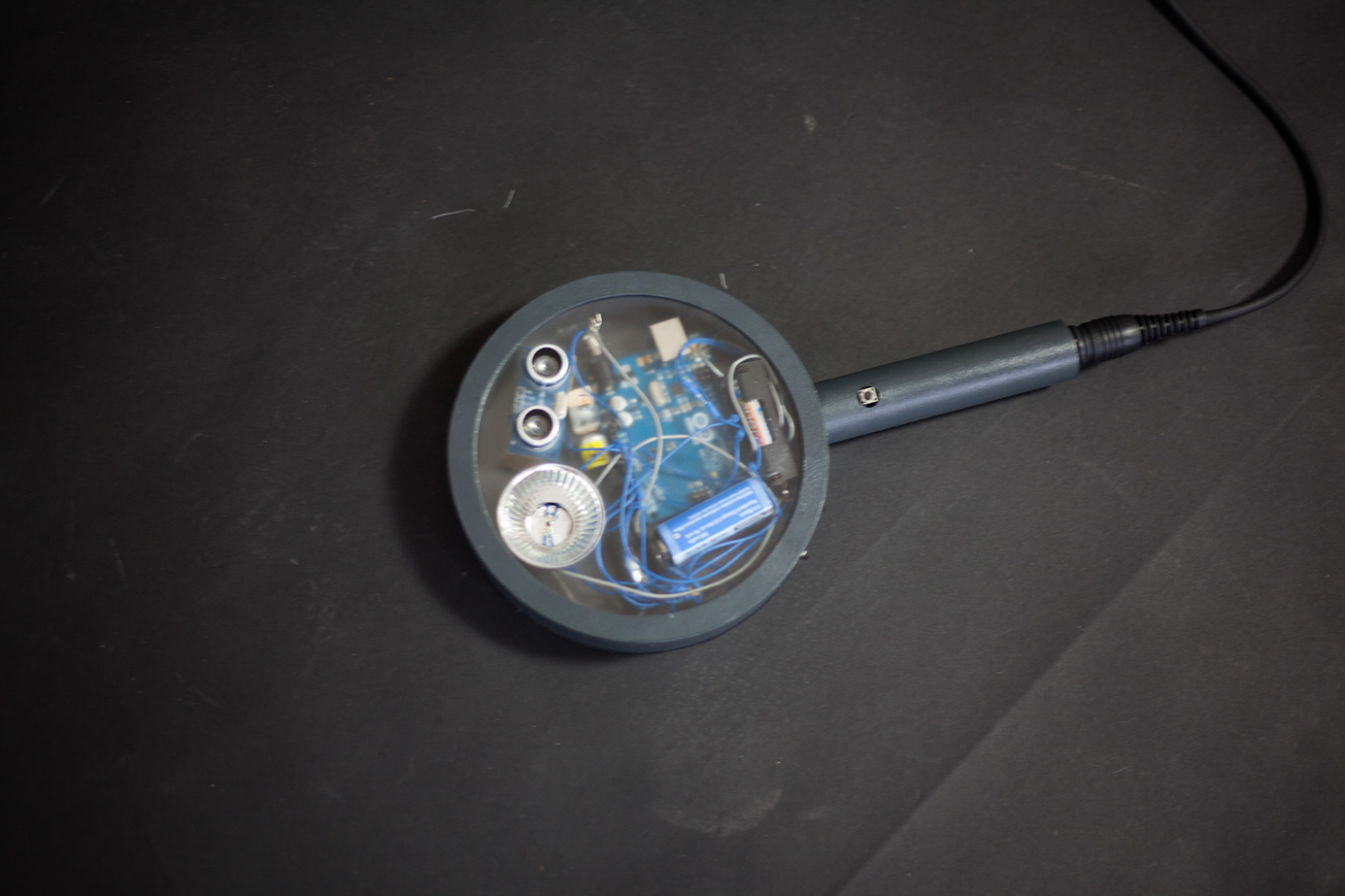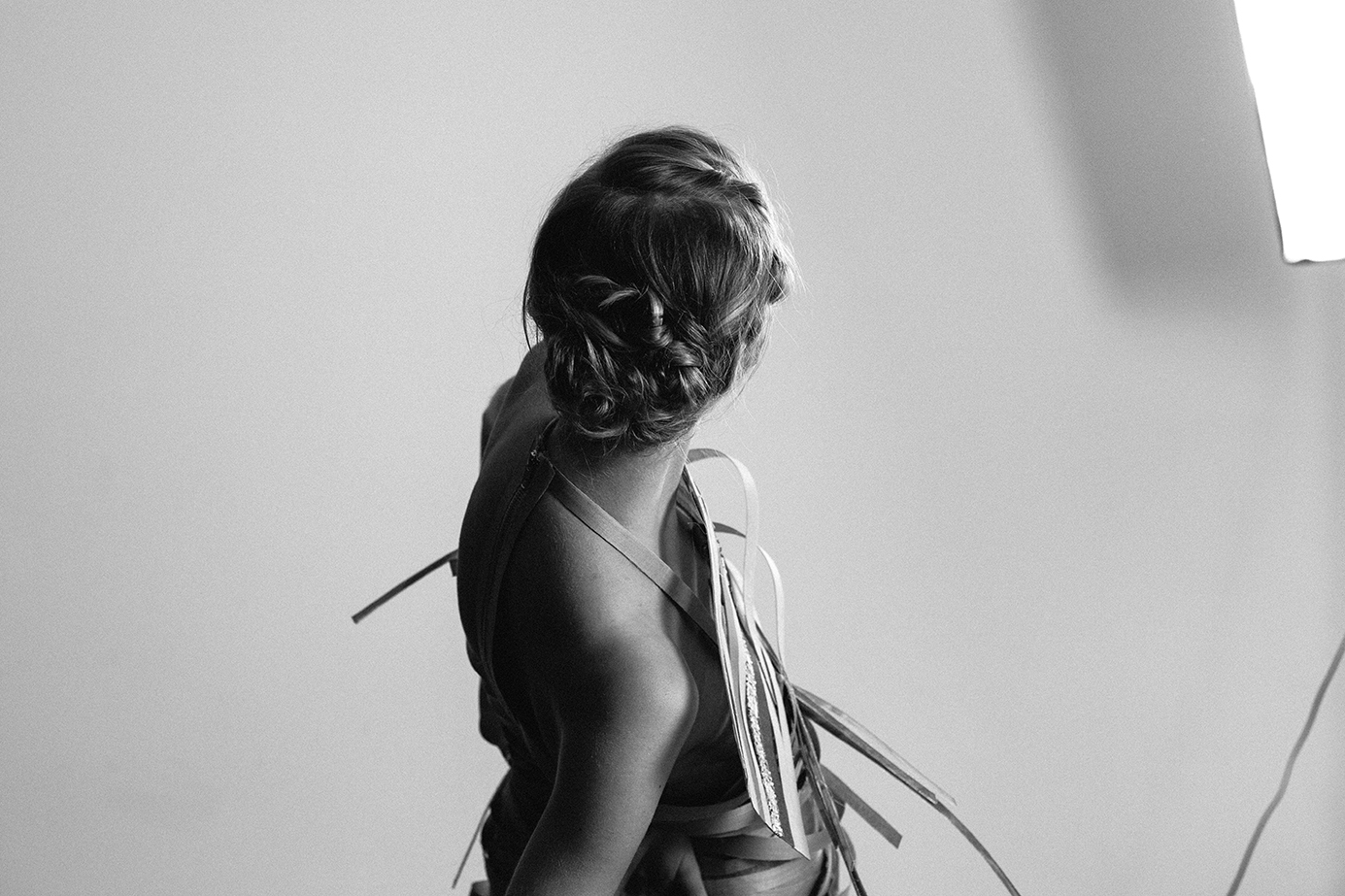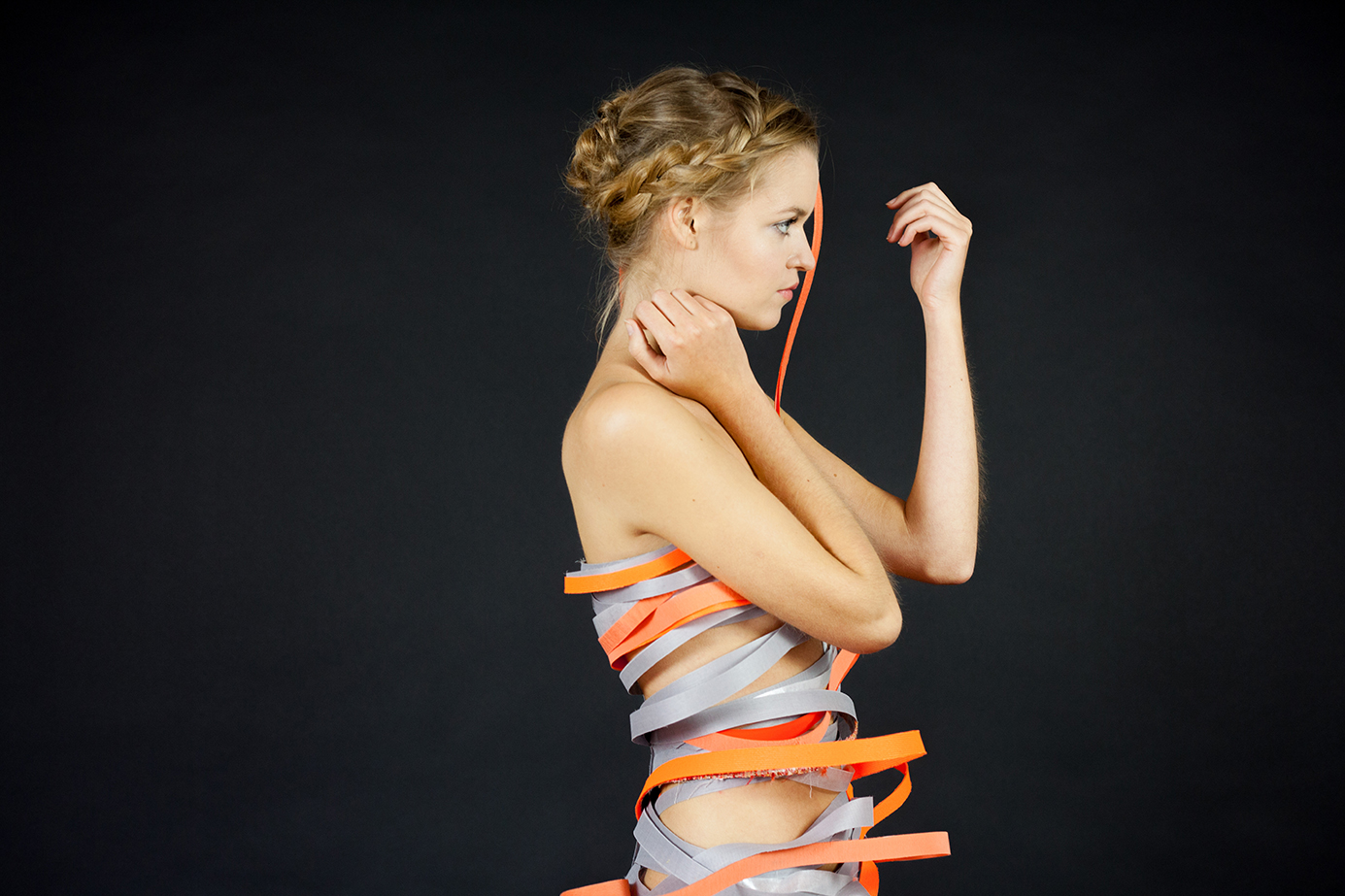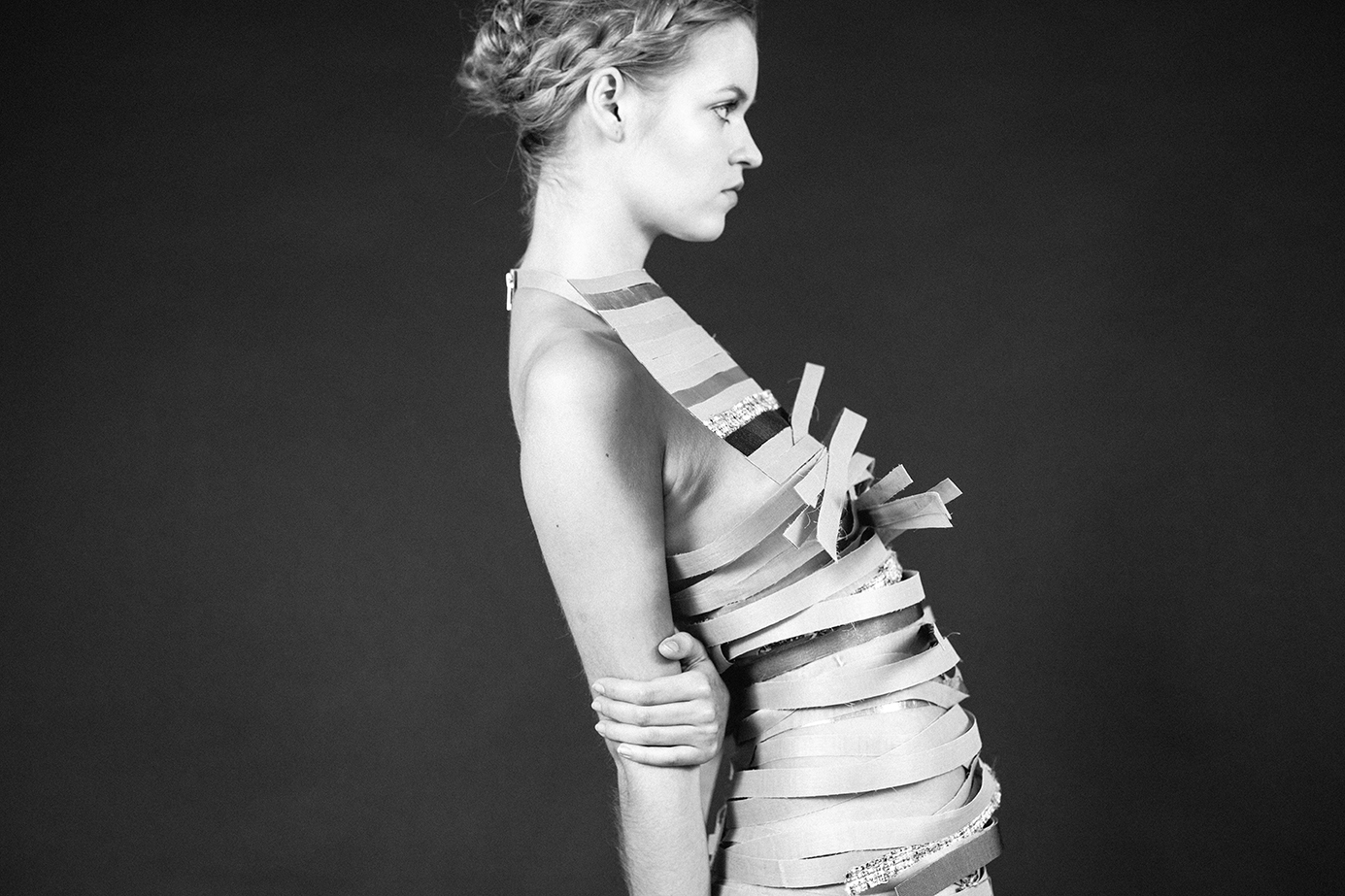 synaesthesia 2013
The project Synaesthesia relates to human audio-visual perception. The brain processes sensory inputs in unison: Sound waves are interpreted as tones, timbre and loudness whereas light waves are perceived as shapes, colours and brightness.
By establishing a synaesthesia between vision and sound, a collection of dresses is linked to audible content. Creation and propagation of the air pressure wave, resonance and frequency spectrum are illustrated in the example of the heartbeat. Throughout the collection the rhythm of a calm and regular heart rate develops into a noisy and irregular beat. Textile stripes are arranged like sound waves in the process of composing a piece of music.
A custom designed tool then takes over the brains task of interpreting an input and enables the synaesthetic shift: Sensors capture silhouettes, colours and brightness of the dresses and digitally convert them into sound. Together the dresses and tool become an experimental aesthetic musical instrument.
credits
Project Supervised by Prof. Marloes ten Bhömer, Franziska Schreiber
// photos: Marlen Mueller
// video: Sylvie Weber
// model: Nora
// hair/make-up: Nhung Le